Books related to the Roth Philosophy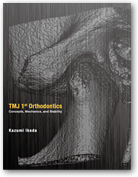 Hillside View Orthodontics: Kazumi Ikeda
Perfect for dentists and specialists practicing orthodontics with an interest in TMJ
Illustrates how to achieve a harmony between TMJ and orthodontic treatment through abundant comprehensive records and long-term follow-up data
Offers information on a notable relationship between TMJ condition and facial growth, particularly that of the mandible
Various concepts and treatment mechanics are explained alongside approx. 1750 illustrations and pictures, approx. 250 MRIs, and approx. 360 CBCT images
In full color, 230 pages
Retail price:
Shipping to an address in Japan:
¥27,000 JPY (tax included)
Shipping to an address outside Japan:
$210 USD + Shipping
(For shipping cost, please see the How to purchase? page )
Online Bookstore:
Hillside View Orthodontic Office »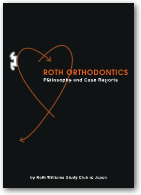 A casebook compiled by 23 members of the RSCJ who are practicing the Roth philosophy is the first book on the philosophy ever published in the world. The book is full of instructive cases. Diagnostic tools of the Roth philosophy are described in detail in the beginning of the book to facilitate understanding of the way the cases were diagnosed. A limited number of copies (1,000) are now available.
264 colored
pages: Size A4 (210 x 297 mm)
Retail price: ¥21,600 JPY (tax included)
Online Bookstore:
DentalBookCenter SHIENSHA Inc. »