Set treatment goals for each area
Orthodontic treatment affects and thus requires close attention to the afore-mentioned four areas (TMJs, facial esthetics, functional tooth alignment and periodontal tissues). Teeth cannot be moved without influencing related structures. This also means that orthodontic tooth movement can be utilized to produce positive changes in these areas. Through this capability of orthodontic treatment, it would be possible to achieve optimal results in the four goal areas for each individual patient.
Make a diagnosis based on criteria for each goal
Facial esthetics goals
Let's look at each of the areas related to facial esthetics.
Pre-treatment face
The lips are extremely protruded. In treatment planning, VTO (Visual Treatment Objective) of tooth movement is formulated with consideration to effects on facial profile.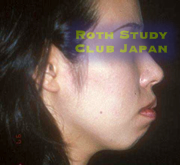 Treatment plan
Computer-generated image based on the VTO.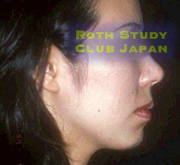 Actual facial result
Actual facial profile resulting from the VTO-based tooth movement.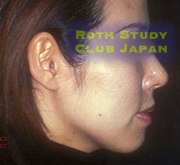 With the ability to predict treatment results, we can figure out how the teeth should be moved to achieve the goals, what are the possibilities and the limitations. Effects on the face can also be checked prior to treatment. If negative effects are foreseen, different options can be presented to the patient.
TMJ goals
Let's take the example of TMJs as another goal area.
Sample A is a CT image of a well-functioning TMJ (goal). When a patient presents with an occlusion-related problem, the status of the TMJs is examined.
This patient's CT image was similar to Sample B, which has an abnormal condylar position as compared with Sample A.
Sample C shows a pre-orthodontic, post-splint image of the joint with improved function. The condylar position is closer to that of Sample A. It is important to align teeth with the joints in stable position.
Normal joint
Well-functioning joint (goal).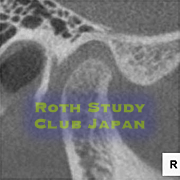 Before splint therapy
The condyle is severely displaced.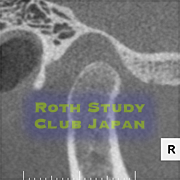 After splint therapy
The condyle was stabilized in a near normal position.