The 2nd annual conference at Hawaii
Royal Hawaiian Hotel
2259 Kalakaua Avenue, Honolulu, HI 96815, USA
MAY 8-10, 2012
Everyone must bring a case!! This seemingly simple, but actually demanding task was finally accomplished in Hawaii—a place suggestive of vacation more than studies. From the numerous case files brought to the Hawaii meeting, five cases will be selected based on members' feedback to be presented at the next meeting in Philadelphia. Yes, RSCI is a participant-dependent study club that exists solely for the learning of its members. Each case presentation will be followed by a Q&A session. With repetition, our understanding of the underlying thought process essential to our clinical judgment will be reinforced. How was the diagnosis established? Sequencing and selection of problem solving methods? What about mechanics? So on and so forth.
This study club has a serious undertaking—"to put Roth's teaching into our practice." Every member will strive to achieve this shared goal. Attend each meeting and stimulate each other by bringing a case. Continue and repeat the process year after year, and in about five years, your effort will start to bear fruit. In ten years, this study club will be a strong-willed, the one and only Roth Study Club International. It felt as though the first step toward this goal was taken in Chicago, and in Hawaii, we had begun our march.
Many thanks to the doctors from Korea that organized the successful meeting in Hawaii. Let's carry on this enthusiasm to our next meeting in Philadelphia!
In the conference room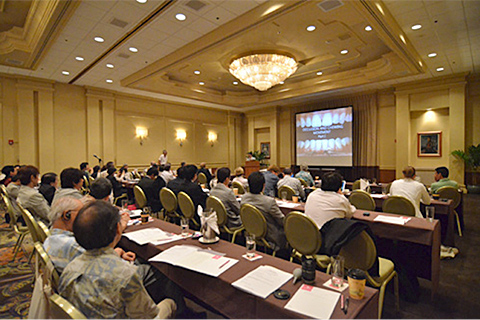 Posterboad presentation and case file review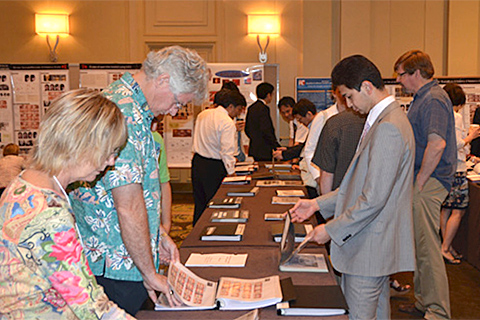 At coffee break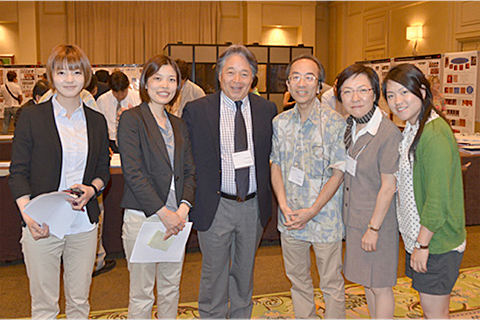 At the Gala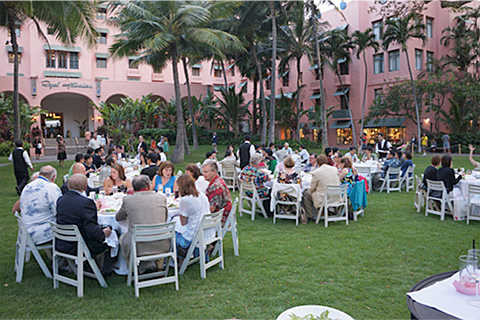 Wrap up party