Splint Therapy

Before treatment with braces, splint therapy may be performed for diagnostic purposes to evaluate jaw position and joint status. When the teeth fit, the joints are not fully seated in most patients, though the degree of displacement varies from patient to patient. Splint therapy helps find out how much the jaw will deviate when the joints are optimally seated (stabilized). The occlusion changes with orthodontic treatment. Splint therapy allows us to see how the patient with disc displacement or TMD reacts to the occlusal change prior to orthodontic tooth movement
Major discrepancies in the joints, including bony changes, may occur in children. There are many children with disc displacement before orthodontic treatment. Starting orthodontic treatment immediately may worsen their joint status. It is therefore necessary to check if they can withstand occlusal changes with orthodontic treatment.
A stabilization splint (hereinafter referred to as splint) has been in clinical use since 40 years ago, mainly in Californica, USA. A functional occlusion is provided on the surface of the splint when fabricated on an articulator. The splint is adjusted on a regular basis so that it can maintain an optimal relationship with the mandible. During splint therapy, the CPI instrument is used to monitor changes in condylar position within the glenoid fossa. Our group attaches great importance to this process.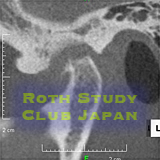 Before splint therapy
A 49-year-old Caucasian male. The image shows significant resorption of the top of the condyle and the opposing fossa. The patient complained of pain and severe headache.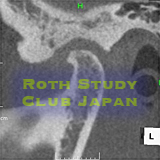 After splint therapy
The shape of the condyle was improved after 8 months of splint therapy (positive remodeling). This remodeling process was associated with the relief of joint pain and sounds. No drug was prescribed. Headache was resolved.